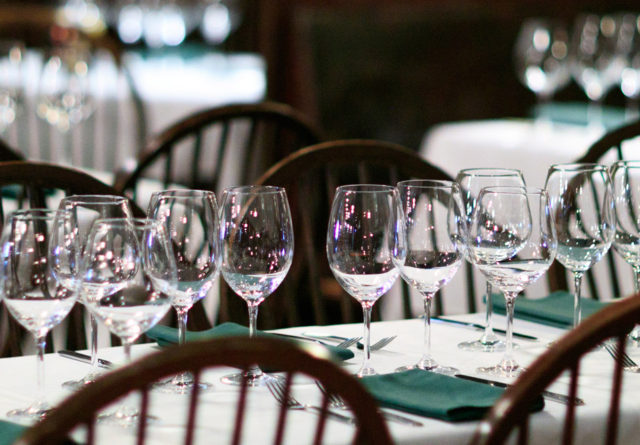 Events & Special Dinners
We may be old, but we still like to party.
We know how much you love our Winemaker Dinners and how much our great friends from wineries around the world are also anxious to again enjoy Chef Lou's incredible pairings.
When social distancing is no longer needed, our amazing atrium events will return and we will celebrate with you. We are incredibly blessed. Thank you.
Annie Gunn's Annual Cigar Smoker Has Returned
Make your reservations today
Call (636) 532-7684
Annie Gunn's Annual Cigar Smoker Has Returned
Featuring  the esteemed wines represented by
A. Bommarito Wines
Cigars will be enjoyed in our garden before & after dinner
The incredible menu & pairings is available for viewing on our menu search bar
---
WANT TO BE THE FIRST TO KNOW ABOUT FUTURE EVENTS?
SIGN UP FOR OUR EMAIL NEWSLETTER BELOW