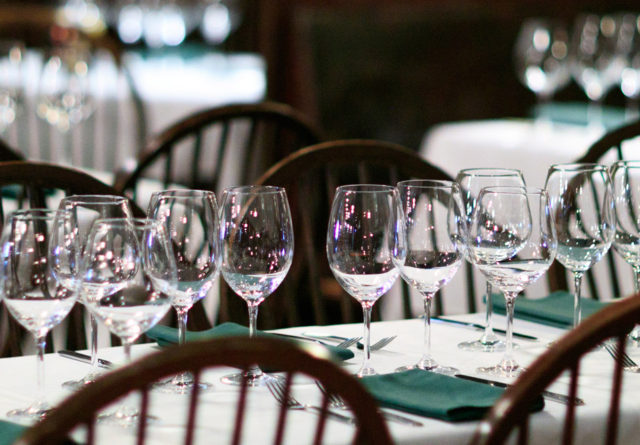 Events & Special Dinners
We may be old, but we still like to party.
Reserve your spot for one of our monthly wine events, where we bring in rotating chefs and wineries. Spots fill up fast, so act quickly! Call us for more information.
Rombauer Dinner
Make your reservations today
Call (636) 532-7684
Annie Gunn's Premier Dinner with Rombauer Vineyards
In our Atrium, Thursday, 12 March 2020
With our guest Reagan Rombauer Blackwood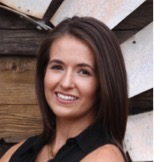 Rombauer Vineyards was established in 1980 in the Napa Valley by Reagan's grandparents Koerner and Joan Rombauer. Joining her family's business in 2016, Reagan was the first of the family's third generation to work in the winery. 
Appetizers
Maiale Tonnato
Northeast Oysters on the Half Shell with Classic Mignonette
Sake Marinated Florida Pink Shrimp Salad
Zucchini Cake with Windcrest Dairy Greek Yogurt
Rombauer Sauvignon Blanc 2018 Napa Valley
1st Course
Butter Poached Cold Water Lobster and Scrambled Local Chicken Eggs
Rombauer Chardonnay, Proprietors Selection 2018 Carneros
2nd Course
Classic Italian Beef Braciole
Rombauer Merlot 2017 Napa Valley
3rd Course
Ozark Forest Mushroom Confit'd Pork Belly Spring Pea Risotto
Rombauer Cabernet Sauvignon 2017 Napa Valley
4th Course
Grilled Marinated Lamb Rib Chop with Missouri Norton Basting Sauce
with Irish Potato Salad and Spring Greens
Rombauer Zinfandel 'Twin Rivers' 2017 El Dorado
Dessert Course
Extra Virgin Olive Oil Cake with Fish Sauce Caramel
Rombauer Chardonnay 2018 Carneros
The cost for this evening with Rombauer is $175 per person
Not including tax or gratuity
Lou Rook III, Executive Chef   lrook@anniegunns.com      
Glenn Bardgett, CS, CSW, Wine Director   mowineguy@aol.com
16806 Chesterfield Airport Road                 Chesterfield MO 63005 
Events Coming Up Soon
Silverado Winery Dinner
Annie Gunn's Premier Dinner with Silverado Vineyards
In our Atrium, Thursday, 14 May 2020
with our guest, Jon Emmerich, Silverado Vineyards Winemaker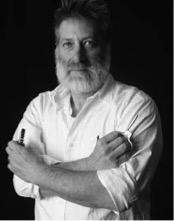 Silverado Vineyards was founded in 1981 by Lillian Disney, wife of Walt Disney, and their daughter Diane Miller along with her husband Ron. Ron and Diane purchased their first property along the Silverado Trail in the Stags Leap District of eastern Napa Valley in 1976. In 1990, Jon Emmerich produced his first vintage and is only the second winemaker for the winery. 2020 will be Jon's 30th vintage with a great history of successes. "If my staff enjoys their work and our customers enjoy our wines, then I have done my job. In the end, that's what really matters." Jon Emmerich
---
WANT TO BE THE FIRST TO KNOW ABOUT FUTURE EVENTS?
SIGN UP FOR OUR EMAIL NEWSLETTER BELOW